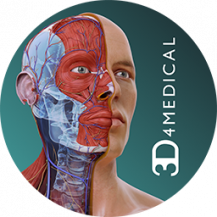 Dear readers!
A test access to Complete Anatomy 3D atlas on the Elsevier platform is available for our university!
The atlas consists of detailed, anatomically accurate three-dimensional models of all systems of the human body.
Download the app here
Ask for the activation code in the Hall of Electronic Information (room 2313) or via e-mail: lib@nsmu.ru
THE CODE MUST BE ACTIVATED IN NOVEMBER!
Your trial will last for 30 days since you enter the code.